History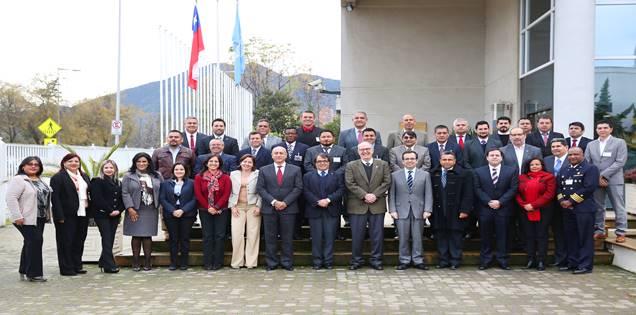 Food and Agriculture Organization of the united Nations – FAO, foment the adoption of "Agreement on Port State Measures to prevent, deter and eliminate illegal, unreported and unregulated fishing (IUU), since is the main international instrument that directly or indirectly contributes to tackle the problem of IUU Fishing, since this activity is the third most lucrative business in the world after the trafficking of drugs and weapons. Furthermore, there are complementary tools as Global Record of Fishing Vessels, voluntary Guidelines on Flag State Performance, and Voluntary Guidelines for Catch Documentation Schemes.
One of the main challenges in the implementation of the mentioned instruments and other national or regional strategy to address IUU fishing, is the exchange of information between the States, Organization e interested that permit to know between other things the outcomes of inspections; identified and constrained problems; strategies that worked, etc. This was one of the main manifested challenges to the parties of the agreement PSMA during the 1st ordinary meeting of the Agreement (May of 2017 in Norway).
As part of the consensus between the countries of the region to confront the IUU fishing, during the meeting that took place in Chile in June 2017, in the framework of the regional project FAO TCP/RLA/3604 "Enhancement of the capacities and measures to prevent, deter and eliminate the Illegal Fishing, no declares and no regulated in Latin American countries". The countries requested the FAO to lead efforts to develop a regional network to collaborate and interchange information to apply the approach of "fishering fiscalization expanded and integral"; in front of this the Peruvian government expressed its interest to assume the Technical Secreatariat to develop the interchange of information and experiences about IUU fishing.
Later, in October 2017 in Panama, under the framework of the project FAO TCP/RLA/3604, countries as Panama, Costa Rica, Chile and Peru met to create the "Network for the Exchange of Information and Shared Experiences Between Latin American and Caribbean Countries to Prevent, Deter and Eliminate IUU Fishing (IUU)", the Peruvian government assumed the Technical Secretariat of Network, materialized the designation by placing in service the present Web site.